A
KA

"The Latest Edition of What You've Been Missin"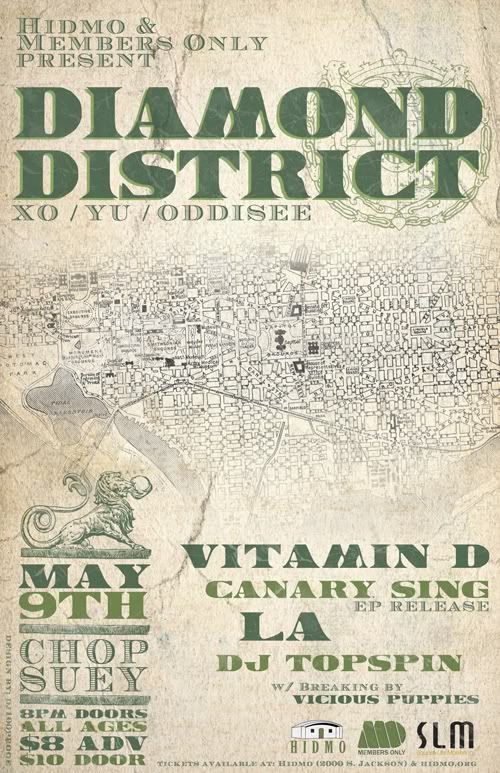 I you are not hip to the eastcoast slaps of my dude
Oddisee
then hang your good for nothing head in shame. I am not even stretching the truth when I state that he might just be the best producer on the mic since Dilla, and in the top 3 of my favorite producers doing it right now. He is an absolute beast.
If you still don't believe me, run over to his
Bandcamp
page and stream his latest offering
Travelling Man
. 24 tracks, each named after the city it was produced in, each fitting the unique vibe of that locale. Pretty much the dopest instrumental project in recent memory.
If that wasn't enough for you, he is coming HERE with his group
Diamond District.
May 8th, 9th and 10th to rock some shows (yes I said SHOWS) and will be rocking with us at Jet Set as well.
Diamond District Mini Documentary from Diamond District on Vimeo.
So wake up Seattle. Get hip. And if you aren't,
don't say I didn't warn you...